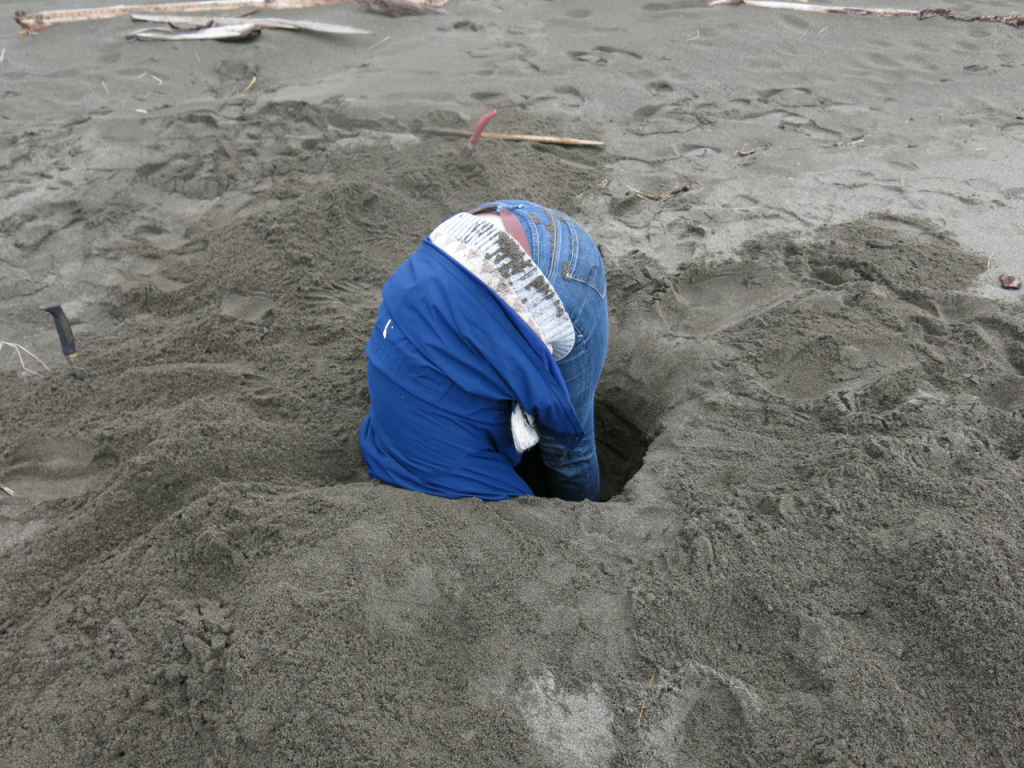 "Going inside - Score #15" Unlearning walks. Catherine Grau and Zoe Kreye, 2014
In 2012 Ahmet Ögut created the project Silent University, in partnership with Synthia Griffin and Nora Razian from the Learning and Community Partnerships at Tate Modern, Delfina Foundation, Communities Forum and Migration Resource Center. Since then, the SU concept has been deepened, expanded, implemented and run in Sweden, Germany, Greece, France and Jordan. Since last year, it has also started in Austria. The Silent University is a platform for knowledge exchange that works with asylum seekers and refugees who were not able to practice their professions due to various reasons, including legal status. Giving space to voices that were silenced by being displaced into other territories, the idea of silence shifted from a passive state into an active potential to reclaim excluded knowledges. Through the development of alternative forms of academic programmes, the SU has opened up a set of principles called "a transversal pedagogy", where ethical and practical postures create participatory and translocal modes of knowledge production, aiming at more inclusive, emancipatory and decolonized education practices.
This initiative is situated within a wider framework of a long list of counter movements and initiatives that question universities and their positions as the hegemonic and hierarchic institutions that validate knowledge production and transfer. Since the beginning of last century and growing quickly in the past years, the spread of self-organised free- and anti-universities, student-led and community-based alternative schools, and also of open platforms and collaborative networks for (un)learning not only reflect the dissatisfaction with the system, but also offer a wide spectrum of alternatives and paths.
It is within this context and set of questions that the course Artistic Practice 1 will operate. The course will focus on a two-fold research journey: on the one hand, the Silent University and related initiatives will be topically examined. On the other hand, we will trace our own individual modes, methods and places for deeper learning practices in our daily lives. Investigating a wider framework of alternative knowledge production and economies of knowledge transfer, with a simultaneous mapping of silent, invisible or forgotten spaces and learning resources that surround us all the time, the course will try to become - as the Silent University – a possibility for emancipating and decolonizing our understanding of learning spaces and processes at large, and particularly those for learning architecture.
SCHEDULE
06.03 - IZK YEAR INTRODUCTION
13:00 - 15:00 all groups IZK Halle
13.03 - first input and questions, distribution of research topics
20.03 - research / tutorials
27.03 - research / tutorials
03.04 - research / tutorials     
10.04 - easter holidays
17.04 - easter holidays
24.04 - presentation of research
01.05 - holiday 
08.05 - introduction to fanzine and publishing skills/ excursion to Vienna > Night School
15.05 - excursion to Vienna >  Academy of Unlearning
22.05 - development of concept / tutorials
29.05 - workshop week
05.06 - holiday 
12.06 - editing and publishing studio
19.06 - editing and publishing studio
26.06 - EVALUATION
FOR LEARNING MATERIALS AND RESEARCH TOPICS >> go here
Save
Save
Save