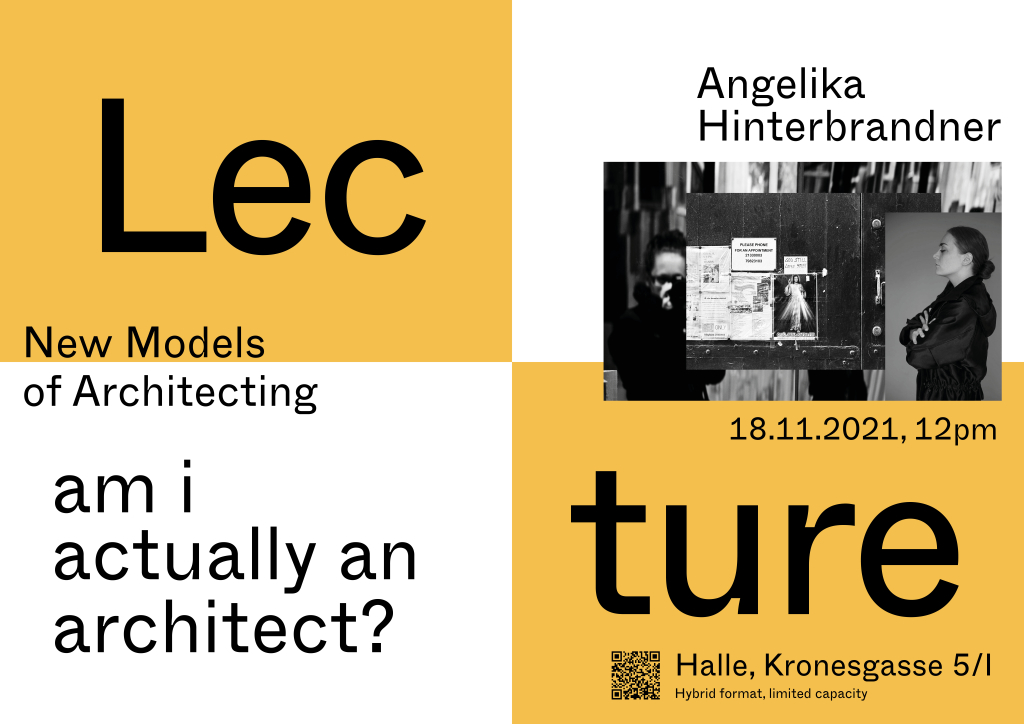 Lecture by Angelika Hinterbrandner 
18 November 2021, 12:00pm.
Hybrid format, Zoom link: https://zoom.us/j/98049179254
Angelika Hinterbrandner is giving a lecture in the context of Artistic Practice 2.
The lecture is held in hybrid format at Kronesgasse 5/I (Halle) and online on Zoom.
At Kronesgasse, priority is given to the students of Artistic Practice 2, but everyone is welcome to join us online.