An exhibition showcasing the work of architecture students resulting from the course The Living Archive: On Collecting, Classifying and Remembering in Contemporary Art on artistic research and artistic practice.
---
01 June 2015, 15:00 (Opening)
02 – 08 June 2015 (Exhibition)
HDA – Haus der Architektur Graz
Mariahilferstraße 2
8020 Graz
---
Collections and archives are never innocent. They are subjective, loaded with the combined meaning of small decisions made along the way in their making, shaped by their makers' world views, revealing dominant political narratives of the time of their creation.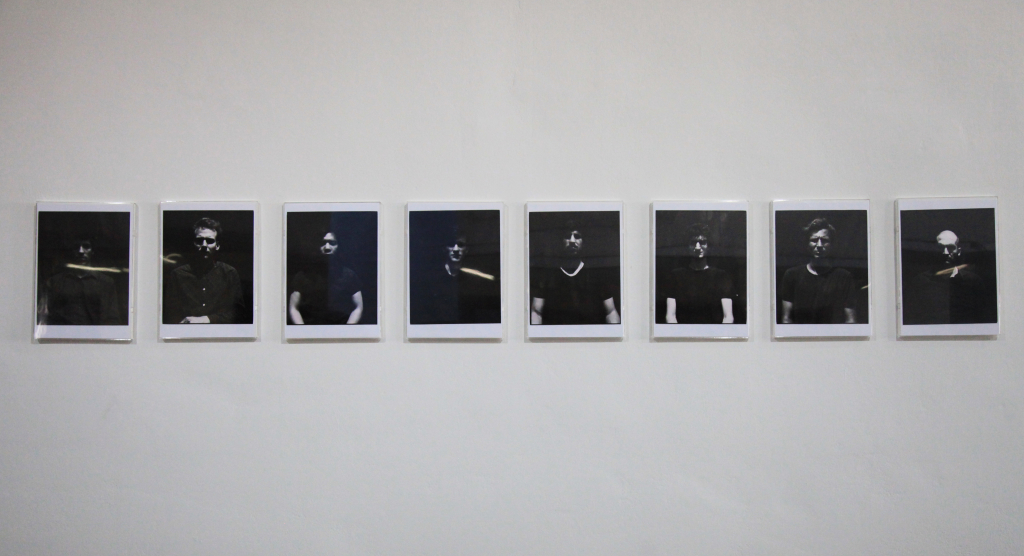 Student participants:
Aigner, Julia; Albrecht, Lisa-Maria; Asanger, Richard Martin; Aschbacher, Magdalena; Athenstaedt, Iris; Balaban, Ines; Balac, Milan; Bergant, Gernot; Berger, Jasmin Karina; Bilweis, Carmen; Boden, Petra; Bräuer, Kathrin; Büchsel, Moritz Balthasar; Burgstaller, Lukas; Clara, Laura; Digard, Louise; Doninelli, Francesco; Duschek, Alexandra; Eichholzer, Nina; Erhart, Bettina Julia; Fasch, Manuel; Feller, Laura; Fink, Tobias Benjamin; Flachhuber, Philip; Freissling, Stefanie; Fritzenwallner, Johannes; Fuchs, Isabella; Gaiser, Leonie; Gamali, Omar; Gavranovic, Ivana; Gimpl, Kristina; Grimm, Ludwig; Gross, Teresa; Hierzer, Matthias; Hödl, Maria; Hofbauer, Hendrik; Hofer, Miriam; Hoffmann, Kilian; Hölbling, Matthias; Höller, Roman; Holzmann, Jana; Ivnik, Tadej; Janisch, Nicolas; Jehli, Benjamin; Jell, Alexander; Joeris, Stephan; Joham, Teresa; Joos, Magdalena; Kahmann, Ann-Kathrin; Kahr, Mathias; Kalman, Stefanie; Kaltner, Otto; Kappenberg, Jeremias; Karnutsch, Michael; Kaup, Oliver; Kern, Eva Maria; Kertusha, Endlers; Klaus, Magdalena; Klug, Victoria; Knauder, Alina; Knoll, Petra; Kodella, Wolf-Dietrich; Kraut, Gernot; Kraxner, Belinda; Kurz, Johanna; Lebitsch, Julian; Leitner, Marie-Christin; Lleshi, Zija; Lugitsch, Magdalena; Machner, Marianne; Maier, Kristina; Martinez de Paz, Maria Victoria; Maurer, Martin; Mayr, Michaela Maria; Meindl, Lukas; Moser, Valentin; Muß, Fabian; Mutin, Laura; Ogrisek, Bernhard Helfried; Omerovic, Dina; Orthaber, Florian; Pacher, Lisa; Pail, Kristin; Pasterk, Mario; Pavkovic, Andrea; Perez Pascual, Manuel; Petrusic, Anto; Pira, Shkodran; Pirker, Susanne; Pommer, Christian; Pongrac, Matea; Pregartbauer, Cornelia; Raskaj, Bruno; Rauchenwald, Nico; Ritonja, Saša; Roser, Tamara Sue; Sanjta, Nelly; Sar, Marianne; Savalle, Louise; Schabbon, Vera Sophie; Schenck, Paul; Schicker, Katharina; Schiel, Philipp; Schmölzer, Ferdinand; Schöfer, Lisa; Schuster, Stefan; Siessl, Jakob; Simon, Sophie-Elisabeth; Sorger, Alina; Sorsak, Katarina; Stockenhuber, Markus Erich; Stoff, Alina Sophie; Strasser, Marilena; Streibl, Karin; Stubenberg, Maria; Suppan, Kerstin; Suppan, Lisa; Temmer, Christian; Toplitsch, Katharina; Uncu, Burcak; Vasatko, Hana; Vinicki, Patrick; Wagner, Katrin; Weinhandl, Martin; Weirauch, Stefan; Wenzl, Judith; Wokatsch, Lukas; Wuitz, Jacqueline Maria; Yan, Huanghuang; Zangerle, Carina.
The exhibition is realised in the framework of the Architecture Summer 2015.
---