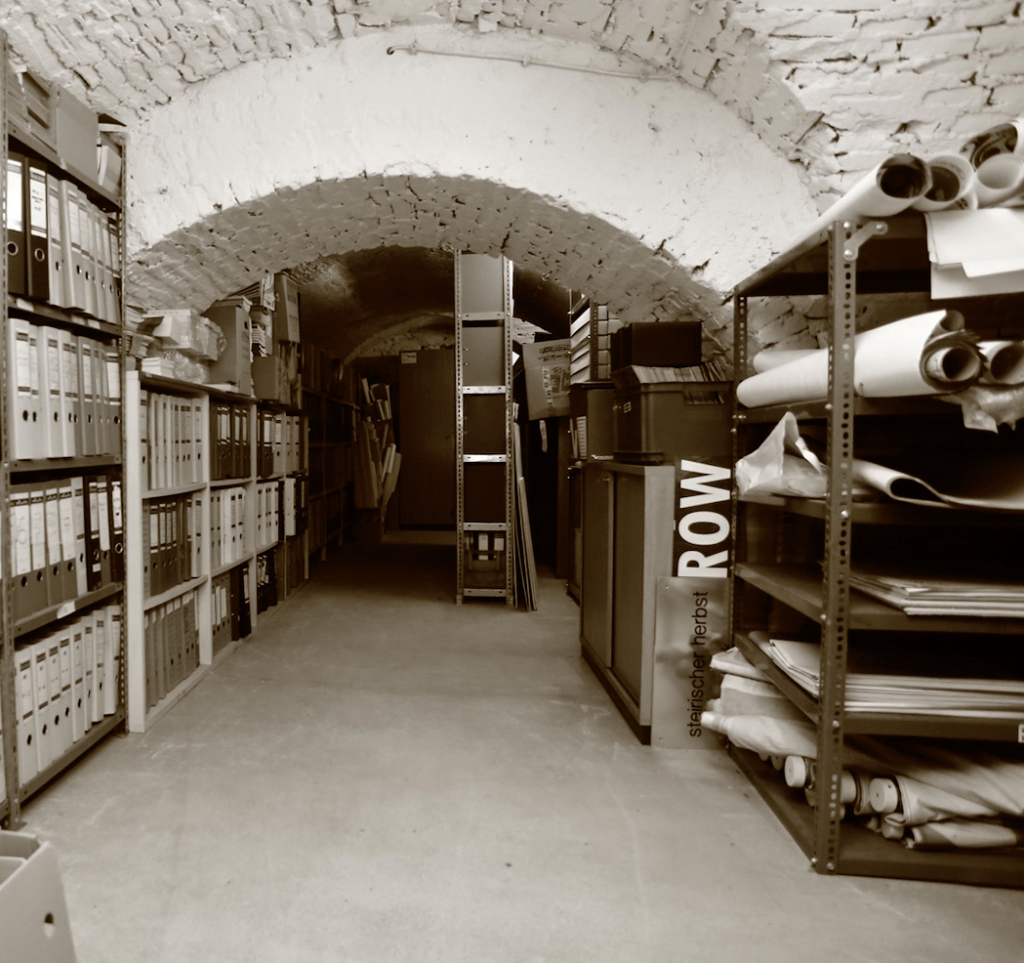 SH Archive, Palais Attems. Photo: Martin Ladinig
This year the Steirischer Herbst Festival is celebrating its 50th anniversary. It is time to revisit its archive to uncover hidden stories and find inspiration for the future. Yet, stories can be retold time and again as the past is constantly being reinvented, manipulated, distorted, reinterpreted, rediscovered. In a condensed workshop, IZK students are invited to investigate the history of the Steirischer Herbst through the methodology of story harvesting. Personal recollections and remarkable experiences from the Grazer streets - or the informality of individuals embodied memories - will be matched with the events and information kept in the institutional archive.
In a sort of treasure hunt game, while one group searches for "oral treasures" randomly in the Grazer streets, the other group will be working inside the Palais Attems trying to localise the related "documented treasures" in the archive. Using social media live transmission, inputs from the street will go into the archive and vice-versa. The stories and materials found will be artistically reworked into new narratives, to be edited and produced in the form of graphic and sound recordings.
Schedule:
Introduction
location: Kronesgasse KR01062
16/03 14:00-16:00
online preparation
research and literature review > due on 28/04
Block workshop
location: Palais Attems
16/05 10:00 - 16:00 - Treasure Hunt
17/05 10:00 - 16:00 - Treasure Hunt
location: Kronesgasse - IZK workshops: Silkscreen/Photo, Video and Sonic Lab
18/05 10:00 - 16:00 - working session
19/05 10:00 - 16:00 - working session
online post production
documentation > due on 02/06

Save
Save
Save
Save
Save
Save
Save
Save