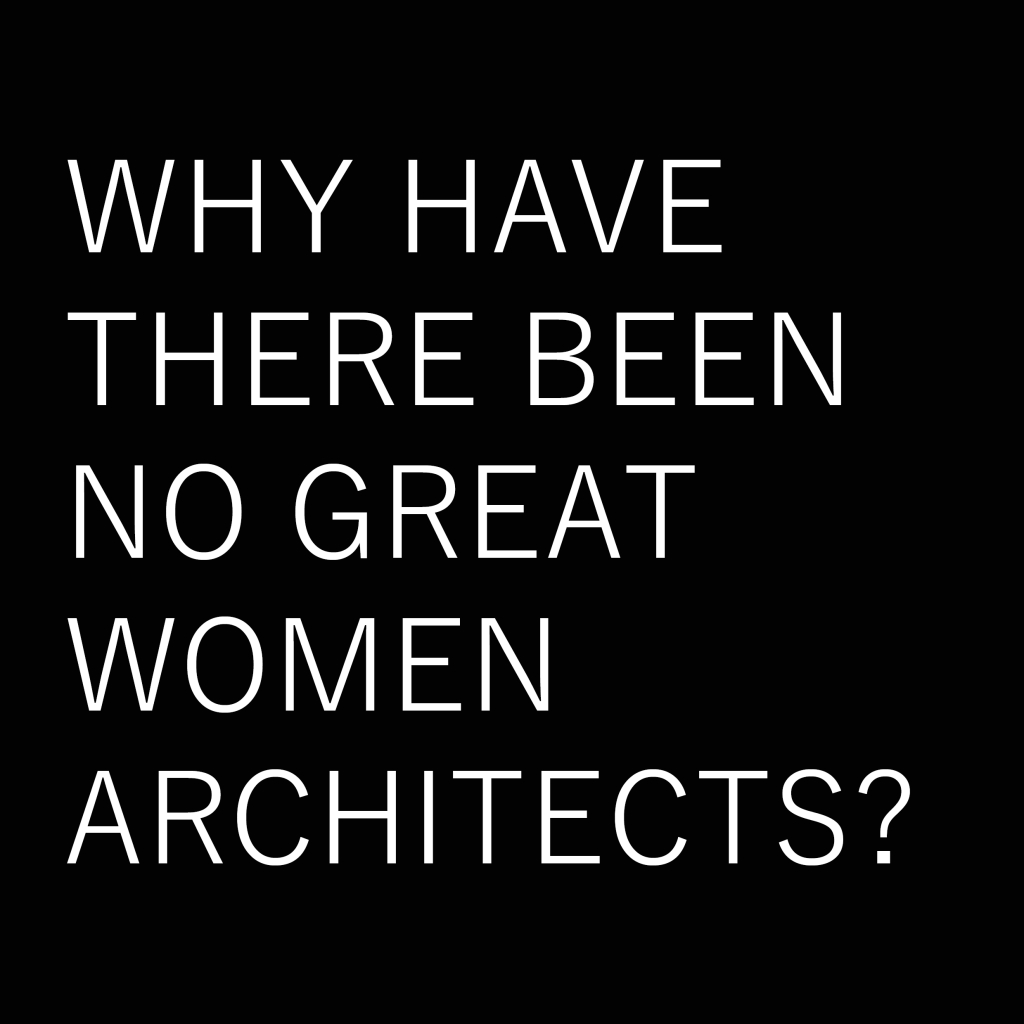 During the Winter Semester 2021-22, Artistic Practice 2 sets out to explore the historical, structurally institutionalised sexism within the history of art (and architecture). Starting with an analysis of Linda Nochlin's seminal essay, "Why Have There Been No Great Women Artists?", written during the intoxicating days of the birth of the Women's Liberation movement in 1970 students will be asked to create a statement using an artistic form, that they stand behind.
Considering Nochlin's polemical intervention within the emergent feminist movements of the 1970s, where her aim was to show how, highlighting the marginalisation (here of women, but this is not hypostasised), one can reveal the unconscious distortions within a discipline, here art history, and in turn one can address the inadequacies in terms of how the crucial questions of such a discipline are posed, we will focus on how gender is not peripheral, or provincial to the "master discourse" but rather should be used as a catalyst to probe the basic "natural", ideological assumptions at play. The question should be treated materially, by looking at the historical conditions of production, artistic or architectural rather than looking to the category of "woman" itself to hold the answer. The question "Why have there been no Great Woman Artists/Architects?" should thus highlight the symptom, and create a chain reaction, it can be extended to invisibilised aspects of production and reproduction for example within the gendered and racialised division of labour, and within all processes of urbanisation and extraction.
Artistic Practice 2 brings together the questioning posed by Nochlin, with the propositions made in the exhibition, Live in Your Head, When Attitudes Become Form: works, concepts, processes, situations, information, originally curated by Harold Szeemann in 1969 at Kunsthalle Bern, and restaged in 2013 by Fondazione Prada in Venice with Thomas Demand and Rem Koolhaas. Taking note of the ways that the exhibition has been understood, for example, as 'a paradigm of the process of mounting an exhibition post-1969, in a way that made it possible to bring together artefacts made by any technique and in any material, in accordance with the view "everything is art"' (Celant and Costa, 2013), we will explore what is at stake in such a claim on the part of an exhibition. We will consider the forms of artistic criteria that are made manifest, redefined or eroded in When Attitudes Become Form. We will ask what the exhibition included and excluded, and how it proposed new strategies in relation to architecture, the morphology of artworks in a space.
Throughout the semester students will use artistic practice to explore the ways that architecture is gendered, starting in the university. In addition to the statement, and building on Nochlin's method of questioning, students will also embark on an inquiry into the role of gender within architecture, where they produce a set of material forms and responses, building an exhibition.