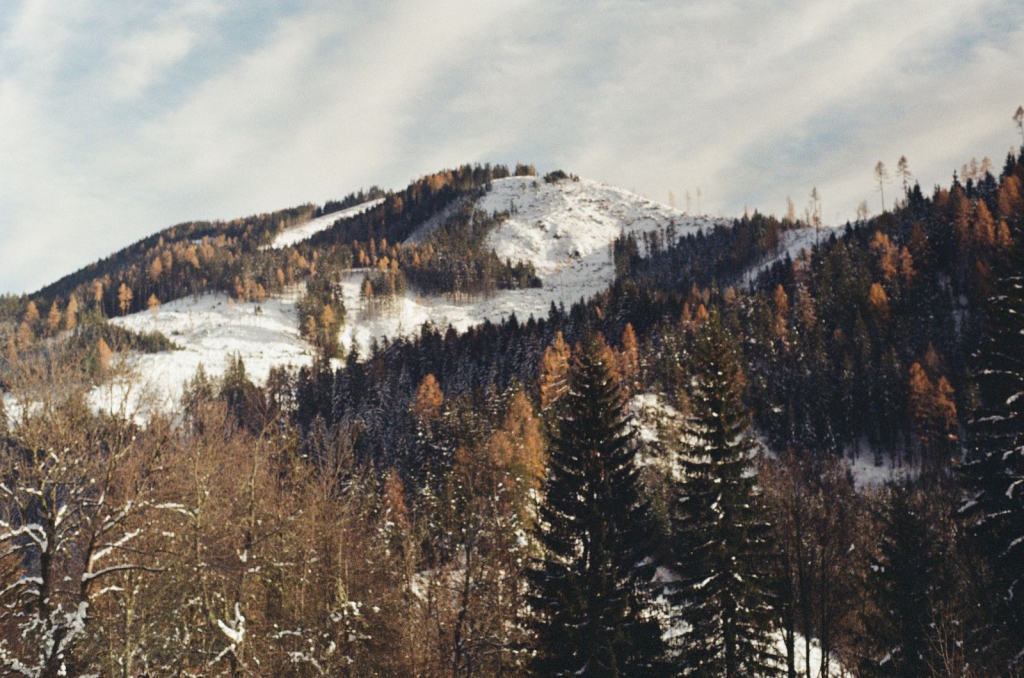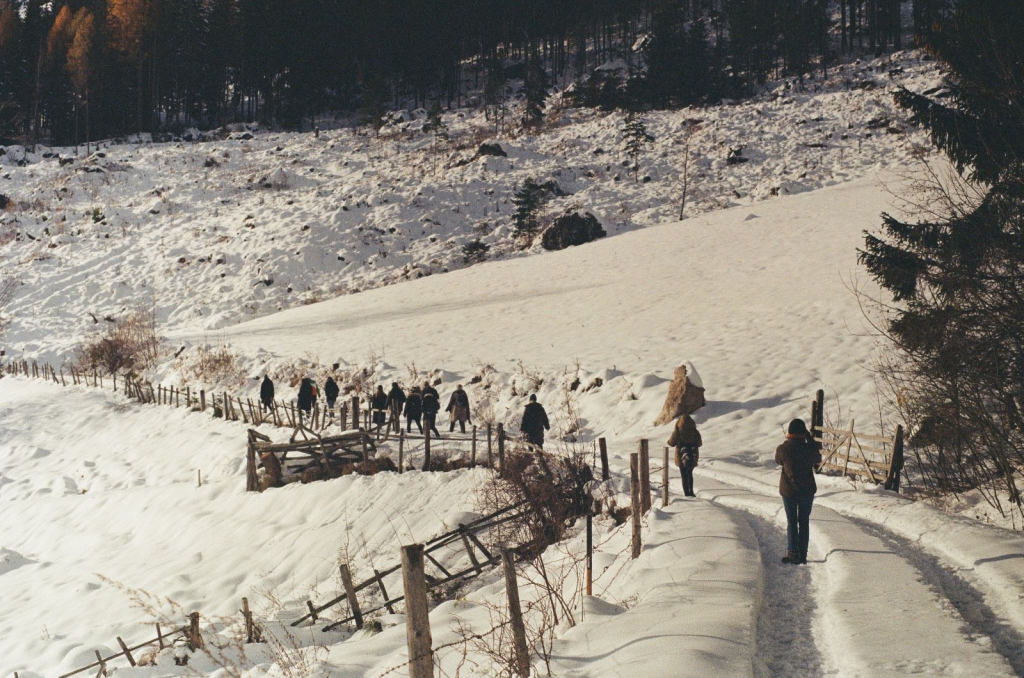 Excursion to Koralm Mountain range and installation at Annenstrasse 53,
This semester, students from our Vertiefen module Art Based Investigation titled How Does One Get to Own a Mountain?, convened by Rose-Anne Gush, Anousheh Kehar and Philipp Sattler, participated in a collaborative process of developing collective research formats and artistic expressions. 
In November, they took  part in an excursion to the Koralm mountain range to explore the site of an exploratory lithium tunnel and to try to unpack the question: how does one get to own a mountain?, along the axis of property and memory. During this excursion students and staff visited numerous sites, museums and institutions. They followed Ingo Goenitzer on a tour of the town of Wolfsberg exploring the history of witch-hunts to the National Socialists. They partook in a beautiful and moving writing workshop and lecture with and by Jackqueline Frost, titled, The Rumor of the Earth: Nuclear Imperialism and Caribbean Ecology. Frost narrated how, with the Cold War threat of nuclear annihilation, for French poet René Char and Cuban artist Wilfredo Lam, the earth changed from being the site of refuge to being something irreversibly deadly and threatening as it became injected with nuclear weapons and their toxic waste. At the Museum im Lavanthaus they explored an exhibition premised on the denazification camp in Wolfsberg, run by the British, who occupied Carinthia and Styria, and unfolded the mechanics of Austria's failed denazification. They visited the lithium mountain. They screened Verschwinden/Izginjanje, on the attempted erasure of the Slovenian language in Carinthia/Koroška during the last century, by Andrina Mračnikar (2022). Then, they visited the cemetery at Bad Eisenkappel, and learned about all the historical relational complexity that is gathered together in one cemetery. On the same day, they visited Peršmanhof, the site of a massacre of a family of Slovenian minority at the end of WW2. They walked through the partisan landscape, where intense storms in recent years have been responsible for forest destruction. On the final day they gathered at Container 25 in Wolfsberg where we learned about the collective processes involved in running this space.
Within this course, students developed a collective project, which was concluded as an installation at Annenstrasse 53, which was opened with a performance by students and a talk by Rose-Anne Gush and Philipp Sattler. 
Participating students: 
Žiljka Fajfar
Marie Line Furland
Lena Marie Pucher
Nicole Sarafijanovic
Catherina Stacher
Nadica Stanojevic
Tapio Pietari Tuomi
Ana-Mary Vadlja
Natalia Vasadze
Luz Meliza Garcia Vittini
Lisa-Marie Wagenthaler
Bettina Zengerer