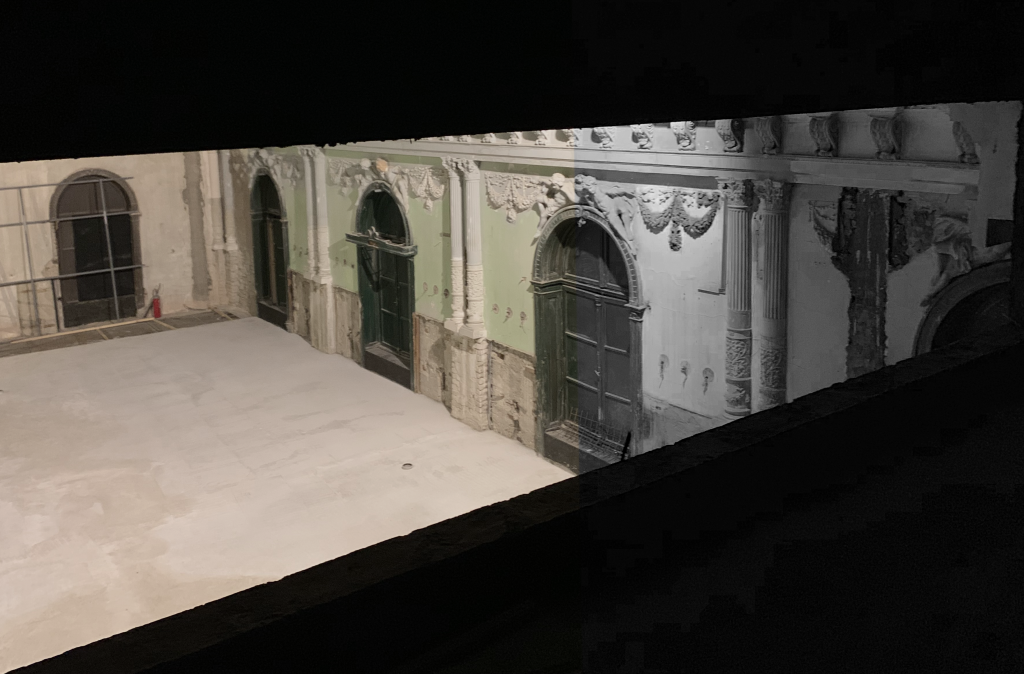 The first film projection in cinema "Balkan" took place in Belgrade in 1899 and the building became one of the first cinemas in Europe. The last film projection was on March 28, 2010, after which the cinema was closed for reconstruction by the new owner. Soon after, reconstruction of this building, protected as a cultural heritage, was stopped and with years the rumours that it would re-open as a casino faded. Recently, work on reconstruction recommenced, and now it is certain that the building will open as a centre dedicated to culture and exhibitions.
The legendary cinema "Balkan," both as a building and an institution will be the focus of the master studio project "In the Ruins of Deregulation." Using artistic investigation as the basis, the studio will explore how regulations and deregulations define the spatial and institutional programs of culture, art, and architecture. The students' engagement with the cinema  "Balkan" will result in an exhibition that will take place in Belgrade at the end of semester and will then move to Graz for the Sommerfest. The exhibition will be shaping the future institution "Cinema Balkan" through artistic and architectural intervention.
The type of transformation that Cinema Balkan is undergoing is usual in the context of the contemporary cities due to the changes in socio-spatial metabolism of the city. Currently, the former Citroën garage in Brussels is being transformed into Kanal Centre-Pompidou, and in Graz, the Reininghaus from a defunct factory into a new city neighbourhood. Cinema Balkan is in an object of transition in a double sense. As a physical building entangled in real estate speculation and questions of property, and as an institution, dedicated to the idea of the film, the media whose consumantion has radically changed in the last two decades due to technological changes of reproduction of the moving image (starting with video, and reached its peak with the internet). The Studio will ask what it means to make  an artistic and architectural intervention (or: what is means to artistically and architecturally intervene) in the context of transition by inhabiting the space between?
Belgrade excursion: Tuesday, April 9 - Friday, April 12.
Belgrade exhibition: Tuesday, June 4 - Wednesday, June 5.
Connected courses:
155.808 Art and the Social, lecturer Christoph Platz
153.821 Performative Landscapes, lecturer Bernhard König