In the context of her workshop REPAIR which took place in winter semester 2021/22 at IZK, Ameli Klein hosted the following six guest lectures at Annenstrasse 53,.
The lectures took place during workshop week, 29th November - 3rd December.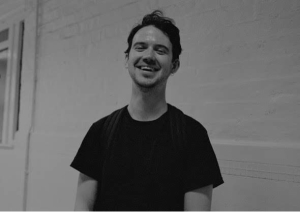 Ifor Duncan (online 18:00, 29, Nov.)
Weaponizing a River
Ifor Duncan is a writer and interdisciplinary researcher whose research focuses on the relationships between political violence and water spaces and materials. He completed his PhD at the Centre for Research Architecture (CRA), Goldsmiths, University of London, where he developed the concept of necrohydrology, which addresses the ways in which hydrological features are instrumentalized by border regimes as technologies of concealment and used as weapons against marginalized communities. His current research project, Submergences, seeks to explore how hydrological knowledge and practices can be mobilized to develop alternative strategies of resistance to such forms of weaponization of the environment. Prior to joining the Center for the Humanities and Social Change at Ca' Foscari, Ifor taught at the CRA and in the Media Studies program at the School of Architecture at the Royal College of Art.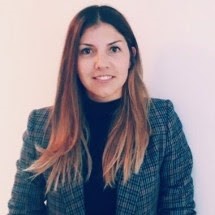 Sara Garzon (online 19:30, 30. Nov.).
Notes on Latin American Futurity
Sara Garzon is a curator and writer living between Mexico City and New York. Sara is a PhD candidate in Art History at Cornell University, specializing in modern and contemporary Latin American art. In her research, Sara focuses on themes of decoloniality, temporality, and indigenous ecocriticism. Sara has served as a Jane and Morgan Whitney Curatorial Fellow and a Lifchez-Stronach Curatorial Fellow at the Metropolitan Museum of Art and an Audience Engagement Associate at the Brooklyn Museum. In addition to her museum work, Sara has also curated a number of exhibitions including Not Everything that Shines at Museo Antropológico y de Arte Contemporáneo in Guayaquil (MAAC, 2019); Gestures of Power at Profound Studio, Brooklyn, NY (2018); and Nobilitas: Of Royal Blood and Other Myths at KB Espacio de Arte in Bogotá, Colombia (2017), to name a few.
Sara has contributed to several exhibition catalogs, anthologies, journals, and art magazines, including DASartes Magazine, Ocula Magazine, Terremoto, Hyperallergic, and others. Her most recent editorial project, Worldmaking Practices: A Take on the Future was published thanks to the support of Colección Patricia Phelps de Cisneros, and her article "Manuel Amaru Cholango: Decolonizing Technology and the Construction of Indigenous Futures" was awarded Best Essay in Visual Culture Studies 2020 by the Latin American Studies Association (LASA).
Sara was invited to be a curator in residence at Casa GIAP, a residency on "Creative Ecologies and Decolonial Futurities" in Chiapas, Mexico (2019); the Emerging Curators' Workshop at Para Site in Hong Kong (2019), and was part of the Science and Technology Society at the Delfina Foundation in London (2020).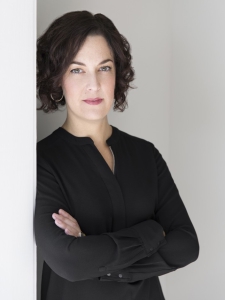 Melissa Messina (online 18:00, 1.Dec.)
Championing women artists?
Melissa Messina is a U.S.-based arts professional who has developed stimulating exhibitions, dynamic site-specific projects, and engaging public education programs both independently and in leadership positions with museums and nonprofit arts organizations. For the past 20 years, her work with regional, national and international artists has been presented throughout the U.S. in Atlanta, Kansas City, Miami, New York, New Orleans, Richmond, Savannah and Washington, D.C., as well as in Bermuda, France and Hong Kong. She has lectured and published widely, and her research has been supported by Creative Time and the Andy Warhol Foundation, as well as through fellowships at the Stuart A. Rose Library at Emory University, Atlanta, GA, and the Crystal Bridges Museum of American Art, Bentonville, AR.
In addition to serving select public and private clients, she is the curator of the Mildred Thompson Estate. She has also recently served as guest curator at the Virginia Museum of Contemporary Art, Spelman College Museum of Fine Art, Visual Arts Center of Richmond, and New Orleans Museum of Art, and co-curated the 2018 and 2020 Bermuda Biennials. In 2017, she co-curated Magnetic Fields: Expanding American Abstraction, 1960s to Today, an intergenerational exhibition of 21 black women abstract artists that traveled from the Kemper Museum of Contemporary Art in Kansas City to the National Museum of Women in the Arts, Washington, DC.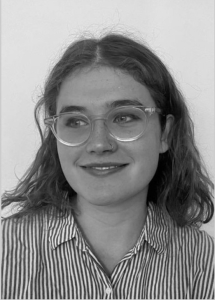 Carmen Lael Hines (personal, 18:00, Dec. 2. Dec)
Data Publics: Public Pluralities in an era of data determinancies
Carmen Lael Hines is a practice-based researcher, curator, and artist. She currently works at the Centre of Global Architecture in Vienna, Austria, investigating the impact of digital platforms on our built environment https://global-architecture.org/. She also teaches in the Department of Visual Cultures at TU Vienna: https://visualculture.tuwien.ac.at/. As assistant curator for the Austrian contribution to the Venice Architecture Biennale 2021, she supported the realization of the exhibition "Platform Austria" in digital, tangible and editorial form(s). She received a B.A. of Arts (Hons) in English Language and Literature from the University of Oxford (Lady Margaret Hall) and an M.A. of Arts (with Distinction) in Contemporary Art Theory from Goldsmiths College, University of London. Her research interests include: Platform Capitalism, Platform Urbanism, Urban Informality, Gender/Sexuality Studies, and Theories of Social Reproduction.
Artist Talks: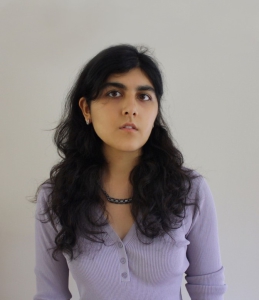 Iman Datoo (Nov. 30 15:30 online)
Kinnomic Botany: freeing the potato from its scientific and colonial ties 
Iman Datoo's artistic and scientific practice speculates on the evolution of our botanical landscapes through world-making and storytelling. Primarily working with poetry, mapmaking, and film, she explores the role of tacit knowledge in decentralizing narratives about plants and articulating alternative futures with our non-human counterparts. Click here to see artwork and research.
Lily Moebes (15:30, 3 December, online).
Sii gentile con me | Be gentle with me
Lily Moebes is a Brooklyn-based artist working with textiles, printmaking, and painting. She has been a visiting artist at organizations such as the Textile Arts Center, the Museum of Art and Design, Drop Forge and Tool, and her work has been included in exhibitions in New York City, DC and San Francisco. She graduated with a BA from Barnard University in 2015 and is currently in her first year of MFA studies at Parsons University.