IZK Artist Talk Series 
Swiss/German theatre collective Rimini Protokoll have just presented their stage production of "Adolf Hitler: Mein Kampf, Band 1 & 2" at Steirischer Herbst festival. Like in most of their projects, the per formative piece  is generated through research.
Rimini Protokoll co-founder Daniel Wetzel takes their recent project "Cameriga" (originally developed for Homo Novus festival in Riga in 2005) as a starting point for his presentation in the 'Architectural Research' lecture series at the Graz University of Technology.'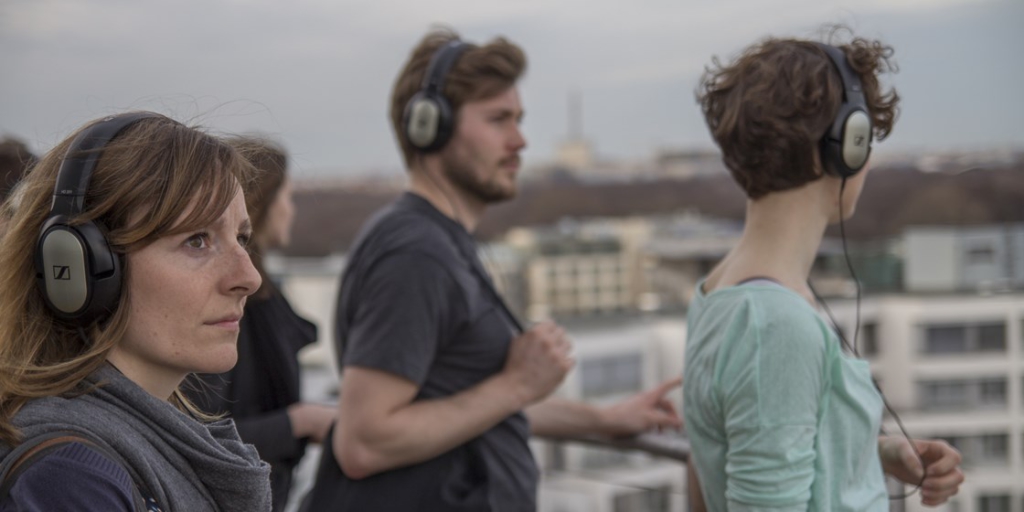 'Camaringa' explored the building of the Latvian Ministry of Foreign Affairs that was built in 1913 as a bank; during the 1930s it housed the Ministry of Foreign Affairs and the apartments of the Prime Minister Karlis Ulmanis, while in the times of German occupation it was transformed into the military headquarters. During the Soviet times it served as the Central Committee of the Latvian Communist Party. After Latvia regained independence in 1991 it fell under the authority of Riga City Council, which moved out into a new building in 2003. In 2005, at the intermediate phase of being almost completely empty and not yet renovated, Rimini Protokoll entered the building and started searching for traces of its turbulent history. Moving through the the empty offices, halls and meeting rooms, the group found only one single document. The lecture revolves around it.
---
Lecture co-organized by IZK Institute for Contemporary Art and Institue of Architectural Theory, History of Art and Cultural Studies.