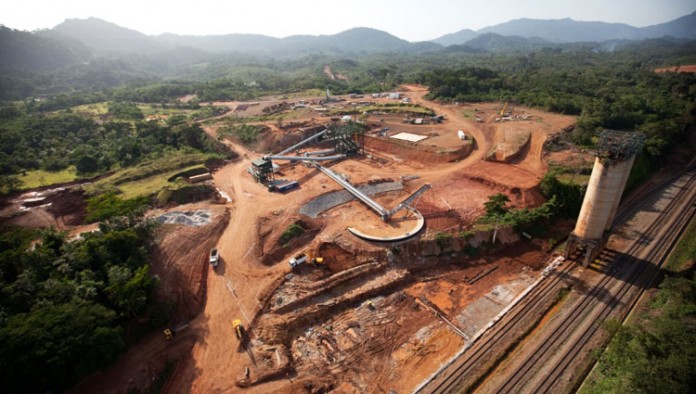 This semester's project by IZK  looks into a novel, contemporary types of detention and concentration camps, reflecting their socio-political and urbanistic role in the reproduction of contemporary capitalist society and the conditions of the permanent 'state of emergency'.
While investigating the still unexplored urban structures that emerged in post-war Bosnia and Herzegovina, the project investigates how new forms of urbanism and sociality emerging in this post-conflict society are informed by the camp forms established during the wars of the 1990s.
MA Students of the Institute for Contemporary Art at the Architecture Faculty (TU Graz), explore the architecture and the form of concentration and war prisoners camp as deeply entangled with everyday urban structures. As such the camp outlives and continues to endure through the new forms of urbanity, economy, and socialization in the period of post-war transition. Taking Trnopolje and Omarska camps of northern Bosnia, as the symbolic loci, and the basis for a projective image, the project reflects the crucial social processes conditioning the present state of global societies. In this light, the relations are explored between the Bosnian camps of the 1990s and refugee camps created in recent years in Jordan, Turkey, and Greece for Syrian, Iraqi, and Afghani refugees.


Sans Souci exhibition at HDA was a continuation of a students' lab that has been organized within the project Sans Souci: Four Faces of Omarska by artist Milica Tomić at the Body Luggage, the central exhibition in the frame of the Steirische Herbst festival curated by Zasha Colah at the Kunsthaus Graz. Within the framework of the exhibition, by exhibiting their works, research, and investigation in process, students established an open space for inquiry and learning.
The Master Studio took place at Kunsthaus Graz, the IZK Research Space and Northern Bosnia and Herzegovina where we visited former concentration camps Trnopolje and Omarska.
Together with students, IZK organized a studio lab as a part of Body Luggage, the central exhibition in the frame of the steirische herbst festival curated by Indian-born curator Zasha Colah at the Kunsthaus Graz. Students had an opportunity to establish a venue by exhibiting their works, research, and investigation in process. Additionally, students were invited to design a light conception for the Kunsthaus façade linked to the lab working hours.
An important aspect of the project was the inclusion of the broad range of both digital and analog techniques and devices in the process, as students were taught to actively use all available production facilities of the newly established IZK Photo, Video and Sonic Lab.
Guests Lecturers:
Dr. Andrew Herscher, writer, and theorist of architecture
Lidija Radojević, anthropologist
Sudbin Musić, Secretary at Prijedor 92 organization, performer, and Survivor of Omarska concentration camp
Satko Mujagić, human rights activist, Survivor of Omarska concentration camp
Srđan Hercigonja, political sociologist, political activist, Working Group Four Faces of Omarska
Dubravka Sekulić, assistant professor, IZK