Sans Souci
at Remembering Landscape,
EXHIBITION
Museum für Gegenwartskunst Siegen
10 June – 30 September 2018.
---
TEAM
Milica Tomić, Philipp Sattler, Anousheh Kehar, Dzana Ajanovic.
Sans Souci: Four Faces of Omarska, led by Milica Tomić with Sans Souci Collective (Dzana Ajanovic, Anousheh Kehar, Philipp Sattler), former students of the Integral Design Studio of IZK, was part of the group exhibition Remembering Landscape at the Museum für Gegenwartskunst Siegen, in which curators Eva Schmidt and Kai Vöckler grant a voice to contemporary notions of landscape as bearer of traces and memories of industrial intervention, changing borderlines, flight, war or uncontrolled development and mining. The work creates a dialogue of knowledge around multiplicities and layers of narratives concerning concentration camps established in northern Bosnia and Herzegovina in the wars of the 1990s. It develops through complex models based on archives, excursions to camp sites, interviews, lectures and research which enabled explorations of forces that shaped relations of power and space before, during and after the atrocities. The work experiments with the media of exhibition as an illustrative tool and transposes knowledge by inviting visitors at the opening to engage through discussions with presented research materials, consisting of documents, documentations, models, methods and concepts by several authors. Sans Souci: Four Faces of Omarska will subsequently be exhibited in the National Museum of Contemporary Art Bucharest in November 2018.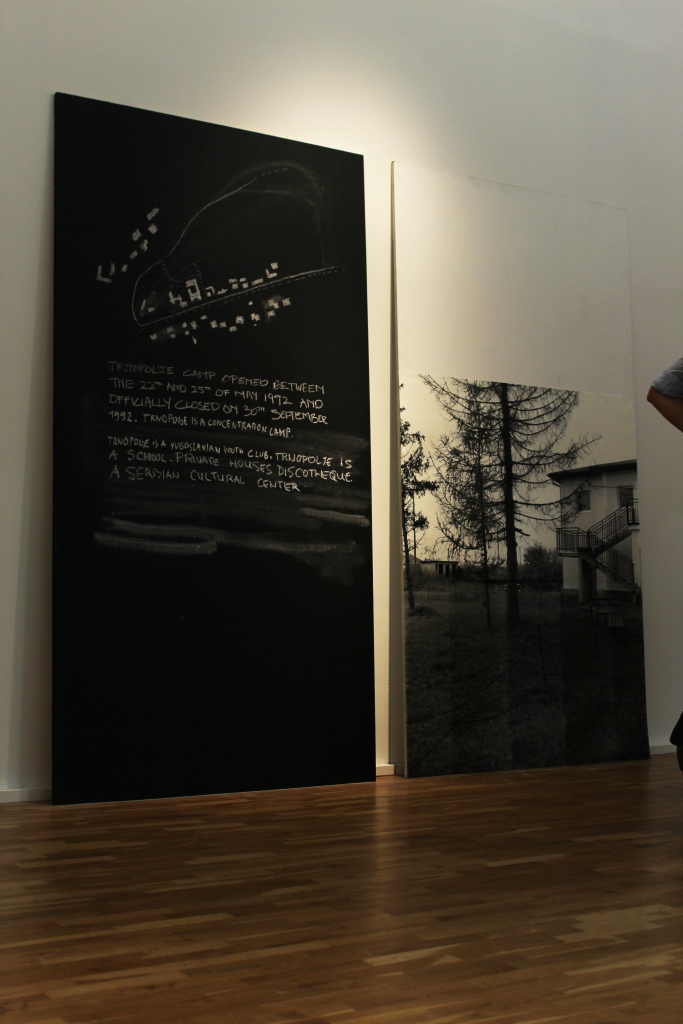 Sans Souci: Four Faces of Omarska originates from the exhibition with the same title by Milica Tomić, at the Steirischer Herbst Festival 2016 at Kunsthaus Graz, where she created a research lab for the master studio of IZK as a space of investigation. After a first exhibition (with an opening performance) at HDA Graz, a dedicated group of students evolved the work from the academic realm of research architecture into the framework of Malta Festival Poznań 2017, where interaction with the visitor enabled a microcosm for discourses within a broader public.