"The social relations between the various Peoples of the world, in narrower or wider circles, have now advanced everywhere so far that a violation of Right in one place of the earth, is felt all over it."
Immanuel Kant, Perpetual Peace: A Philosophical Sketch
Sans Souci looks into a novel, contemporary species of detention and concentration camps. It reflects their socio-political and urbanistic role in the reproduction of contemporary capitalistic societies under the ongoing state of emergency. The Sans Souci project investigates still not sufficiently explored urban structures that emerged in post-war Bosnia and Herzegovina. It argues that the new forms of urbanism and sociality emerging in this post-conflict society are informed by a new configuration of the camp established during the wars of the 1990s.
MA Students of the Institute for Contemporary Art at the Architecture Faculty (TU Graz), explore the architecture of the camp that is deeply entangled with everyday urban structures, and as such outlives and continues to endure through the new forms of urbanity, economy, and socialization in the period of post-war transition. Taking Trnopolje and Omarska camps that are placed in the heart of northern Bosnia, as the symbolic locus, and the basis for a projective image, students reflected crucial social processes that are conditioning the present state of global societies. In this light, they also explored the relations between these camps and refugee camps created in recent years in Jordan, Turkey, and Greece for Syrian, Iraqi, and Afghani refugees.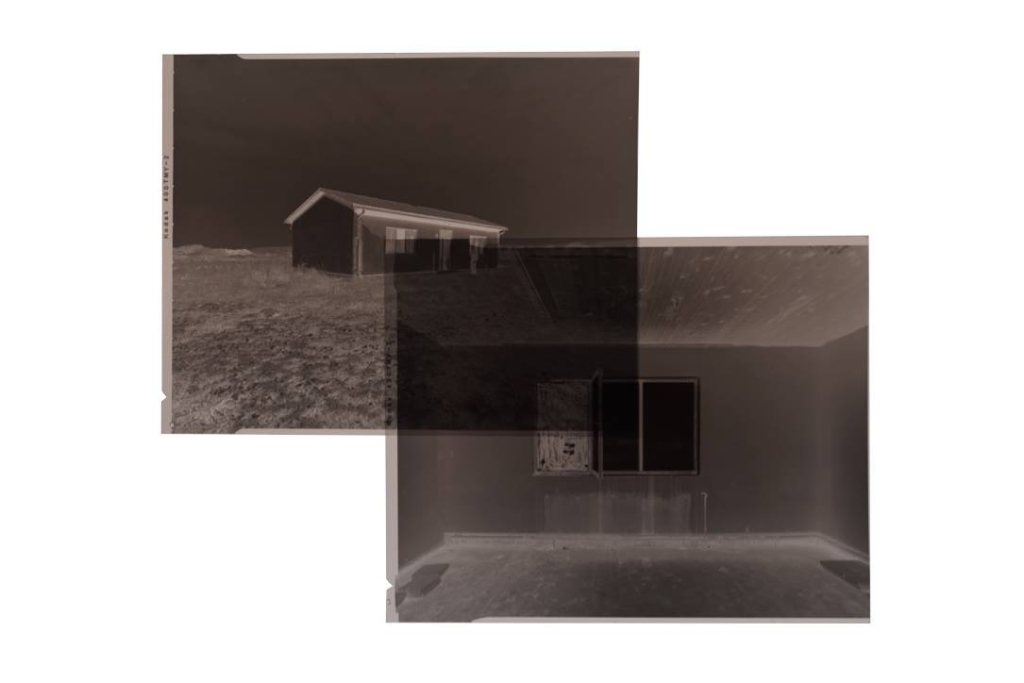 The Sans Souci exhibition at HDA is a continuation of a students' lab that was organized within the project Sans Souci: Four faces of Omarska by artist Milica Tomić at the Body Luggage exhibition, the central exhibition in the frame of the steirische herbst festival curated by Indian-born curator Zasha Colah at the Kunsthaus Graz. Within the framework of the exhibition, by exhibiting their works, research, and investigation in process, students established a space for inquiry and learning.
The exhibition includes interviews with Sudbin Musić, Satko Mujagić, Berina Ramić, Milorad Kremenović, and Namka Konjević.

---
Project leaders:
Milica Tomić (artist and professor, IZK), with Simon Oberhofer (architect, photographer, and lecturer, IZK), Lidija K. Radojević (anthropologist, cultural theorist and lecturer), and Dubravka Sekulić (architect, writer, and assistant professor, IZK)
Montage of Time (Montage Der Zeit)
Dr. Daniel Gethmann (cultural theorist, Institute of Architectural Theory, History of Art and Cultural Studies)
Guest lecturers:
Srđan Hercigonja (political sociologist, political activist, Working Group Four Faces of Omarska), Dr. Andrew Herscher (writer, and theorist of architecture), Satko Mujagić (human rights activist, Survivor of Omarska concentration camp), Sudbin Musić (Secretary at Prijedor 92 organization, performer, and Survivor of Trnopolje concentration camp)
Participating students:
Amina Abazović, Džana Ajanović, Ajna Babahmetović, Therese Eberl, Helena Katharina Eichlinger, Angelika Hinterbrandner, Muris Kalić, Aldin Kanurić, Anousheh Kehar, Amir Ihab Tharwat Kozman, Ina Barbara Lichtenegger, Hilette Lindeque, Melissa Muhri, Alisa Pekić, Tina Petek, Andrea Peković, Clara Primschitz and Philipp Sattler.